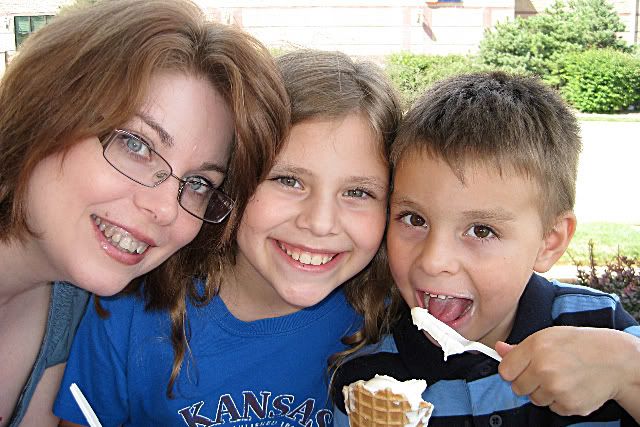 Ever since I became a mom almost 10 years ago I have wanted to be able to spend the summer at home with my kids; but I've always had at least a part time job that kept that from happening. But since June 1, Center Stage Photography has been my only job (and it's enough!), so I was able to spend my first ever summer at home with my babies -- we named it The Summer of Mommy, and it has been such a special time for all of us.
Today was the last day of The Summer of Mommy, as Paige goes back to school tomorrow; and Connor starts kindergarten on Monday. So to celebrate we went for frozen custard, which has been a bit of an obsession for us over the last few weeks. I am sad that The Summer of Mommy has come to an end.... but feel so fortunate that we were able to have this adventure together! I hope the summer has been equally special for all of you!
Here -- a fun summer quiz for you -- I'm a cherry popsicle -- what are you?
You Are a Cherry Flavored Popsicle

You are sweet and friendly. For you, summer is all about doing your favorite things.

You are a nostalgic person. You love old fashioned things like ice cream trucks.



You savor everything. Every taste of summer, the feeling of the sun, the smell of the beach...

Of all the types, you love summer the most.